Jim Murray's Whisky Bible is truly global.
Having sold almost a million copies to date, no other publication can lay claim to the same influence. Whiskies have sold out instantly and punches thrown in liquor stores over last bottles.
The Whisky Bible is sold in all major retailers and wherever good spirits are sold. To help you pick up your copy, please find a list of our distributors outside of the U.K. below: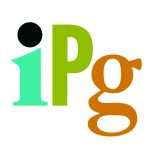 Independent Publishers Group –www.ipgbook.com
1-800-888-4741 (lines open Monday through Friday from 8am to 5pm central) 


Whisky Academy Limited
(exclusive distribution)
If you believe you have right assets to distribute the Jim Murray's Whisky Bible in your region, please contact us on the email below and our excellent team will provide you with all the details.